In order to provide its clients with an easier way to connect with AAMCAR, the company integrated the live chat feature onto its website.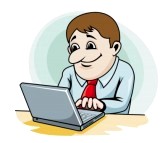 New York, NY (PRWEB) April 23, 2012
AAMCAR Car Rental, the premier discount car and van rental in the tri-state area, now offers a live chat feature on its website. Designed with international clients in mind, the new live chat feature helps renters avoid expensive international phone calls in order to ask questions or make reservations. It also provides clients with yet another way to connect with the company, which is known for its excellent customer service skills.
When asked about the new live chat feature, Henry Kim, Assistant Manager at AAMCAR, says, "We added live chat so customers can get immediate answers when browsing our website. In the short period of time that live chat has been integrated, we have communicated with many people, especially clients in Europe who are visiting New York and need assistance with booking the specific type of vehicle they want."
In addition to the new live chat feature, AAMCAR will deliver rentals to hotels located anywhere in Manhattan, and they will deliver to area airports for a minimal charge.
AAMCAR is a car rental company based out of New York City with two locations: the Upper West Side of Manhattan and Washington Heights. They carry a full inventory of cars including 15 Passenger vans, Sport cars, 7-seat Minivans and Full size SUVs.
For more information about AAMCAR visit http://aamcar.com/, like their Facebook or follow @aamcar on Twitter.
About AAMCAR
For over 25 years, AAMCAR has identified with the needs of the average New Yorker. AAMCAR's owner realized that buying new cars is a better business model because newer vehicles are more attractive to a potential renter and is a better investment. AAMCAR gradually added Minivans and SUVs to its fleet, including five passenger sports utility vehicles and sports cars like the Ford Mustang to meet the demands of renters who come from Europe and all over the world to visit NYC. AAMCAR's staff provides excellent customer service and AAMCAR does not overbook its vehicles. AAMCAR also provides prices that are lower than the other NYC rental companies.